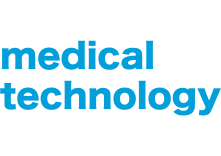 We turn COMPLEX clinic situation to SIMPLE solution.
We make COOL tech(patch) WARM to human.We design for PEOPLE, not PATIENT.



Follow Us
After two years of hard work, MetaCor™ will come to the market soon. If you are interested, please leave your information below, and we will send you a free voucher!
Connection
We give care from HOSPITAL to FAMILY
MetaCor™ is safe, hygienic, comfortable, and easy to wear. Furthermore, users can communicate with cardiologists through our app. With streamlined monitoring and communication, MetaCor™ eased the lives of both patients with chronic diseases and their families.
Science
We transform seamless cardiac REAL
data into PREDICTIVE health information.
The medical data collected by the highly efficient and comprehensive ECG monitoring chips closely integrates with our independently developed machine learning algorithm, MetaAI™, trained by more than ten million labelled ECG clinical data. MetaAI™ coordinates the sleek, small hardware with the precise recognition of over 16 types of Arrhythmia.
Design
We put more PARAMETERS in every
MILLIMETER.
The design begins with an ultra-thin sensor that is comfortable to the touch. The product weighs only 10g and is equivalent to the size of a coin. The fully enclosed medical device is splash, water, and dust resistant at IP67 Level and can continuously monitor for 48 hours.
The flexible, lightweight, wireless electrode
patch is waterproof, breathable and allergy-free
that can be stretched to up to 40%.
The Smart Badge
The first nationwide to invent a smart
personal digital assistant that integrates
tradition ID badge with nursing handheld
device.

Semacare 2019-2020
Job Opportunities
Send your resume to:hr@semacare.com

Shenzhen Semacare Medical Tech. Co., Ltd
Room 1308, Block A, Galaxy Century Building,
No. 3069 Caitian Road, Futian District,Shenzhen,
Guangdong,China
Phone Number: +86 755 83908999
SHENZHEN SEMACARE MEDICAL TECHNOLOGY CO., LTD